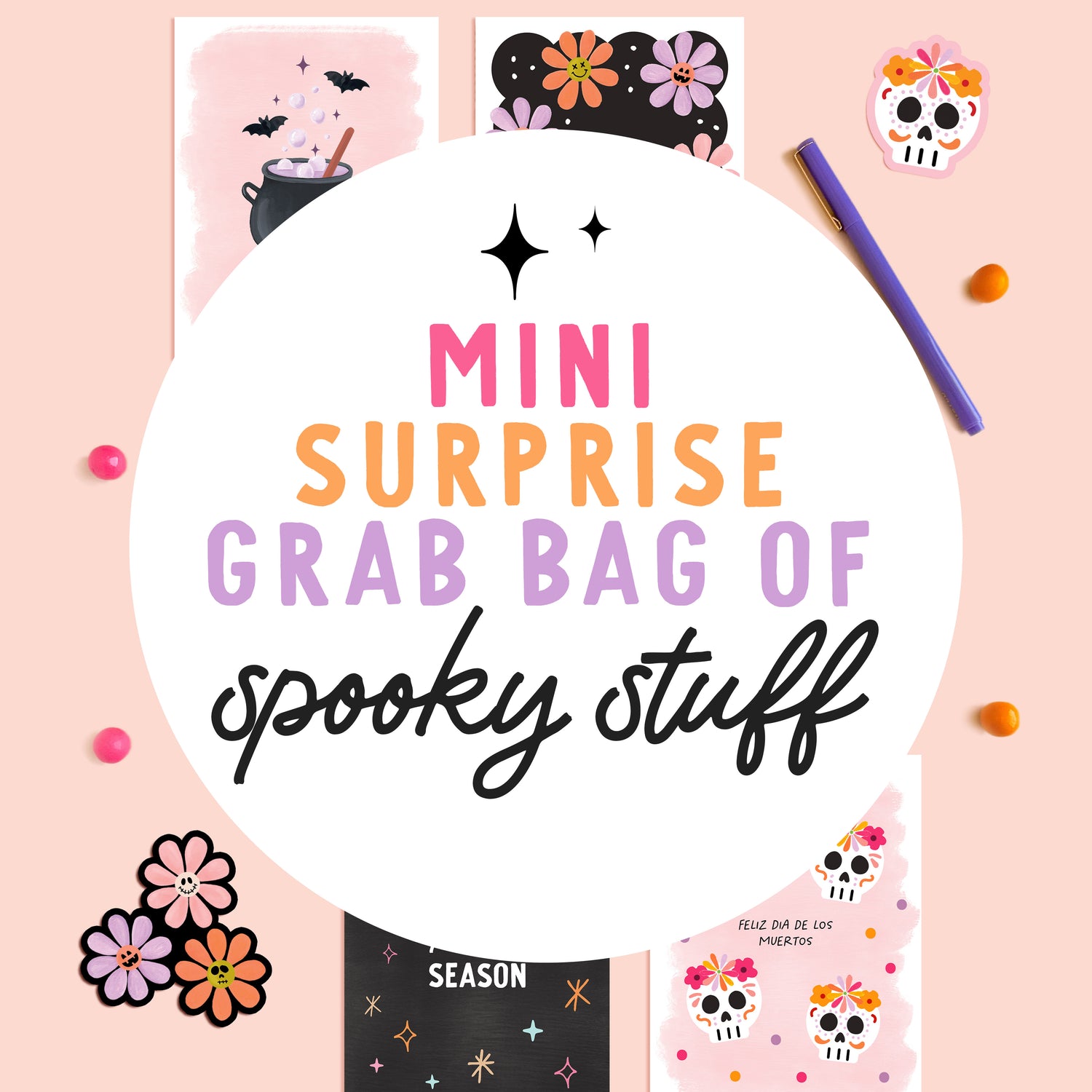 🔮 Mini Surprise Grab Bag Spooky Stuff
Love a spooky surprise AND deal??This Mini Surprise Grab Bag of Spooky Stuff is for you! 3 cards, 2 stickers, 1 Izzie for $15!
I WANT ONE!
Julia Says:

"I could not love this print more. Shipping was super quick and when it arrived, it immediately went on the wall. Absolutely gorgeous art and the quality and crispness of the print is unmatched!"

Emily Says:

"Every item I have ordered from this shop has been above my expectations! Also the little handwritten thank you note is the best touch!"

Patricia Says:

"Beautiful cards and fast shipping, too! Perfect for my friend because we call each other "Amiga" and I never see any Amiga cards in the stores. Thank you!"